In July of this year, Purple – retailers of Granite, Marble, Quartz & Ceramic Worktops and owners of England's first solid surface retail store – set up shop at Chapel Walk in Worcester's Crowngate Shopping Centre, moving & upgrading their showroom from Reindeer Court.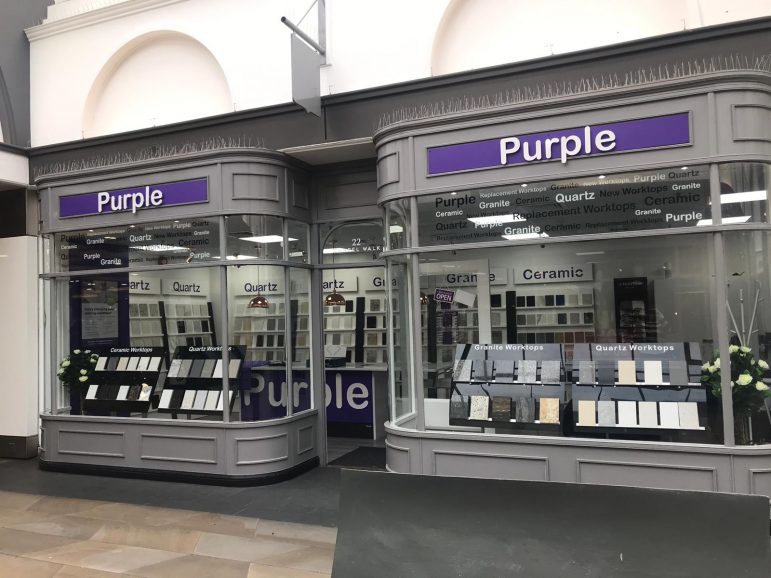 Who are Purple?
Purple are the leading suppliers of stone worktops in Worcestershire.
Traditionally, if you wanted luxury worktops you had to buy them from a kitchen company. The fitters would then go to the likes of Purple to purchase their surfaces and add on their markup.
Purple have taken out the middle-man. By going directly to the supplier, you can save money as well as get expert advice from worktop specialists!
Purple also offer a full 'turnkey' service – so, if you just fancy some new worktops, they can replace your existing surfaces for brand new stone tops. The process is completed in a day and they take care of every aspect of the transformation – the removal and disposal of your existing tops, the gas, electrics, plumbing; even plastering and skimming if you'd like to change your tiles!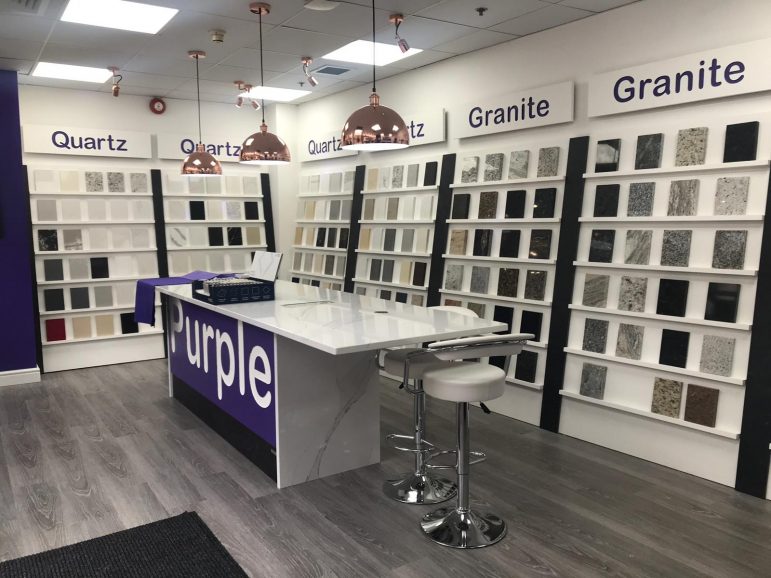 With a 23,000 square foot Head Office & Fabricating Yard in Kidderminster, as well as their showroom, Purple have gone from strength-to-strength with employees rising from 4 to more than 20 in the last few years! They have also invested heavily in the latest, most technologically-advanced cutting & templating equipment in the world!
Their mission statement – 'Supply and fit the best value stone worktops, without compromising quality' – rings true through the demeanor of their staff. Each employee works directly for Purple, meaning they are all trained to the same high calibre of service when practicing the company's core values – providing the best product, at the best price, with the very best assistance.
What to expect from their store
The company's ethos is firmly ingrained into their sales procedure:
Visit the shop in Worcester, or the showroom in Kidderminster, and have a browse through the hundreds of samples on display. If you've got a plan or measurements, Purple can quote you immediately using their bespoke electronic quoting system! If you don't have any dimensions, email them over and Purple will provide a quote right away.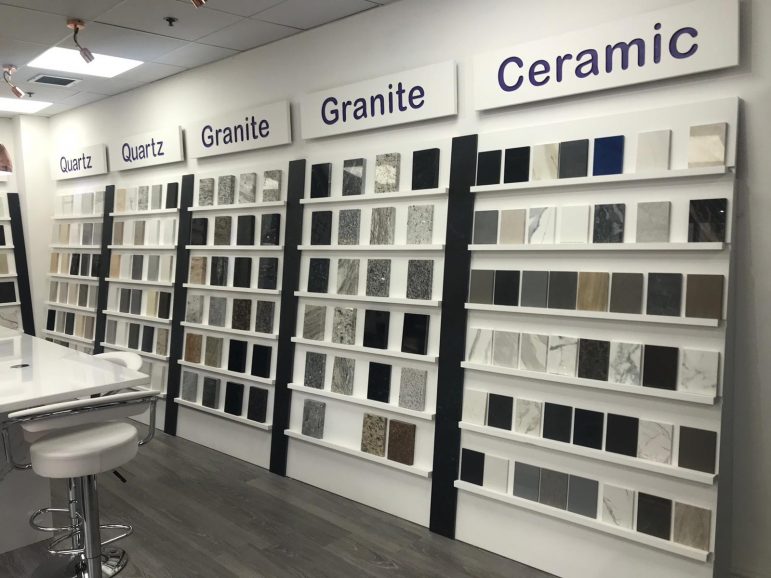 What happens when you've placed your order?
Purple will arrange for one of their templaters to visit and take detailed dimensions.
Once your template is complete, your worktops will be fitted in just 3-5 working days – the fastest turnaround in the country!
All products are processed through quality control before delivery. The fitting of the worktops then takes approximately 2-3 hours and every surface comes with a minimum 10 year guarantee, and they match each manufacturer's warranty with a fabricating warranty.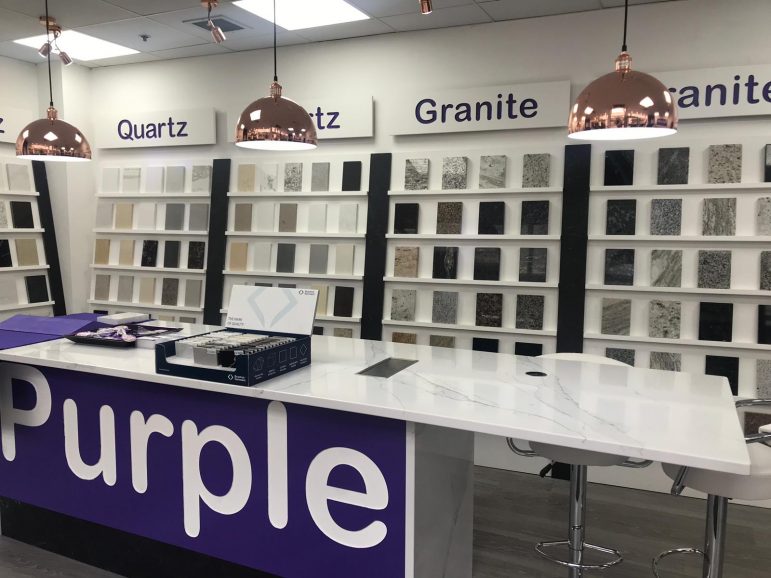 Why choose Purple?
As proven by the competency of their staff, diligence in their procedure, and devotion to upholding core values, Purple's ardent approach to top quality service is evidenced in how they conduct their business.
Nearly all of Purple's clients come from word of mouth and recommendations, testament to their exceptional customer service and quality products. So, if you're in need of new worktops for your kitchen or bathroom, visit Unit C22 Chapel Walk WR1 3LD for a local, reliable supplier, or find their contact details below:
01905 676313