CHEF and blogger Paul James writes for our paper.
THIS IS a traditional Dutch dish that I've got to admit I had never even heard of until recently when researching for my 'edition series of food and travel books' – it is called 'Stamppot'.
Usually Stamppot is served with smoked sausage, julienned bacon or even stewed meats.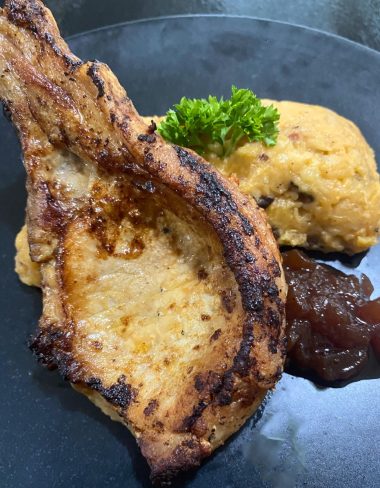 But I thought I would try to re-create two regional varieties of the dish, one called blauwe bliksem (blue lightning) made with pears and the other called Hutspot because of the added addition of onions and carrots.
I'm hoping to visit Holland again shortly as it's a beautiful country.
I've visited three times before, once as a nine-year-old visiting my sister, then as a 20-year-old and a couple of years ago – just as a quick stop off in Amsterdam on the way back from New York.
Visit www.recipesfrommytravels.com or facebook.com/RECIPESFROMMYTRAVELS for more on Paul's recipes and blog.
Hutspot
Ingredients
4 large potatoes
2 bay leaves
100ml milk
butter
Salt and Pepper to taste
1 pinch of nutmeg
1 handful of curly kale
1 onion finely diced
4 large carrots
Method
1. Peel the potatoes and carrots and cut into even chopped pieces.
2. In a large saucepan add cold water and boil the potatoes and carrots and the bay leaves in slightly salted water for about 20 minutes or until tender.
3. When the potato and carrots are cooked, drain, shake dry, discard bay leaves, and return to pot.
4. Mash with a potato masher then add the milk and a couple of knobs of the butter. Season to taste with the nutmeg, salt, and pepper.
5. In a frying pan add the chopped onions of heated butter and gently cook until translucent.
6. Add the curly kale and a couple of spoonfuls of water and cook gently until soft.
7.Season with salt and pepper.
8. Assemble onto a plate.
9. Serve with smoked sausage.
Traditionally you can make a small well shaped hole in the hutspot and add gravy known in Dutch as a kuiltje jus (little gravy pit).
Blauwe Bliksem (blue lightning)
Ingredients
4 large pears
4 large potatoes
2 sticks of cinnamon
100g of smoked pancetta
Small knob of butter
Method
1. Wash and dry the pears, peel them and add them to a large pot.
2. Add the cinnamon and cover the pears with water.
3. Bring the pears to the boil then simmer gently until soft.
4. In the meantime dryfry some smoked pancetta.
5. Once the pears are soft remove to one side to to cool down. In the same pot add your chopped potatoes, bring back to the boil and cook until soft. Then drain well and leave to slightly cool down.
6. Cut the cooked pears into small cubes and add them to the potatoes, Add a knob of butter and some milk and mash the pears and potatoes until creamy and soft.
7. Stir in the smoked pancetta.
8. Season to taste, remember the dish will be naturally salty because of the smoked pancetta.
9. Serve on a plate with a pork chop and a scattering of parsley and some apple and pear chutney.