A CAMPAIGN to get more girls and women active which was launched in March has now gone virtual to encourage participants in a variety of activities.
Active Herefordshire and Worcestershire teamed up with 13 schools and activity providers across the two counties to revolutionise girls' PE and physical activity. Students had the opportunity to take part in non-traditional sports including rock-climbing, golf, clubbercise, roller disco, rugby and yoga.
As the Coronavirus crisis has unfolded, the organisers felt many women, girls, mums-to-be and elderly women had new concerns around getting active for the sake of their physical health and mental wellbeing.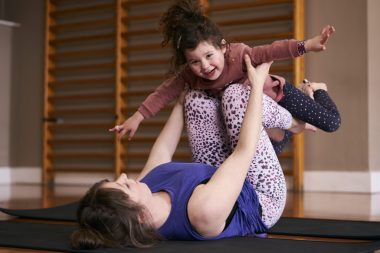 And they say with the current pressures, participating in activity was more important than ever with 67 per cent of people saying it aided their mental health during the pandemic.
That has been reflected by the number of people taking part in online workouts and active learning, such as the daily PE with Joe Wicks.
With a gap in activity provision for teenage girls and women, Active Herefordshire and Worcestershire has stepped up to take its This Girl Can' campaign online.
Trusted female physical activity coaches and instructors have been commissioned to create a two-week timetable of free activity.
Huw Griffiths, Project Manager (Children and Young People) at Active Herefordshire and Worcestershire said, "There are plenty of ways that you can get active around the home.
"You don't need specialist equipment, fancy gym clothes or anyone to go with."
"Our This Girl Can campaign has gone from strength-to-strength over the past four years.
"We know the fear of judgement is the single greatest barrier to physical activity among our females – whether that's because they feel they're not good enough or don't have the right kit to wear.
"It could be that they don't wish to get sweaty in front of others or be laughed at."
"Research also tells us that teenage girls cherish time spent with their mum.
"Being active with mum or in the family unit offers girls a safe space to get active and spend quality time together."
"We are excited to deliver our This Girl Can campaign online as well as supporting our local workforce.
"We want to break down the barriers for our females so this seemed like the perfect opportunity for women and girls to get active in the comfort of their own home, making the most of the judgement-free environment."
The two weeks of activity sessions start tomorrow at https://www.activehw.co.uk/this-girl-can-online
Here is a timetable of what is on offer –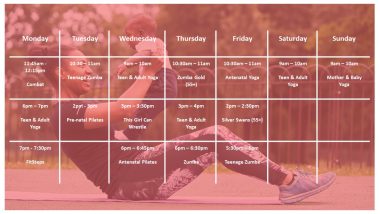 Girls or women who have a story about how physical activity or sport has helped them and their lifestyles can visit https://bit.ly/TGC-Case-Study to share their experiences.
Go to https://www.activehw.co.uk/this-girl-can for more on the Herefordshire and Worcestershire's This Girl Can campaign, call Huw Griffiths on 01905 542033 or email huw.griffiths2@worc.ac.uk